How to help your child make friends?
As soon as your child starts going to a preschool or a KG, they are already faced with the challenge of how to make friends.

Not only that it could be troublesome for some children, it is also aggrevated by parents who have visions and dreams for their child as being a popular successful child and they get frustrated when they don't see this happening, not knowing that each child has his own character and his own social approach.

So how can we help them face this challenge ?

Be a role model, show him how much you value your friends, how much you gain from them and what you give them back

Don't push him, he doesn't need your stress, leave your child socialize at his own pace, give him tips and advice but don't be hard on him if he cant do it in the first time

Start an Extracurricular activity, sign him up in a sports team, art class or any other activity. It will boost his self confidence and it will give him something to talk about and share with his classmates.

Are you socializing enough? When your child teams up with other children in the family or friends, it helps him get accoustemed to the playing with other kids and makes him feel less stressed.

Respect his style, your child doesn't have to be a social butterfly like you, we are not all the same and each one has his own character and quality.

Practice friendship with him, practice dialogues with him, teach him how to introduce himself to other kids and clearly asking to play with them. If he is older teach him to start a dialogue with a question that will lead to a conversation.

Finally, Watch your child play, watching your child play not only will give you an idea on his social approach but his character as a whole (is he bossy, arrogant, doormat, etc..) things that you won't get from a parent/child relationship.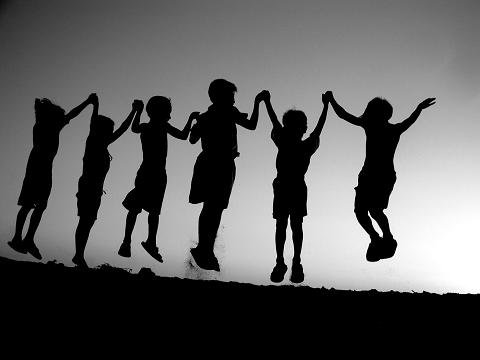 Your Baby checkup
Is my child developing normally?
what are the vaccinations that he should have taken until now?
Generate a report for my baby.
Birthdate *
Track Your Baby Vaccinations
Receive reminders by email for the Vaccination timing
Find Your Baby name
Mohandessin
21 Batal Ahmed Abdel Aziz St, 3rd floor
Telephones
01002195777
01000012400
0233048350
Beverly Hills
Beverly Hills, Building 29 services, behind Super Market Al Mokhtar, floor 1.
Telephones
El Tagamo3
Elegantry Mall, Unit 221
Telephones
01000012800 01000884592
Al Sheikh Zayed
Al Sheikh Zayed - Entrance 2,Downtown Mall - In-front of Spectra ,First Floor - Clinic 113
Telephones