How to make your child independent?
You want to raise your child to be independent, and to help him make his own decisions. But if you give him too much freedom, he may misuse it or make the wrong choices. On the other hand, if you use the benefit of your experience and make all his choices for him, you are destroying his ability to make his own decisions, making him dependent on you
If you want your child to grow up into an independent person; you need to create a balance. Here are some tips on how you can achieve this balance and help make your child more independent:
Make your home safe for your little explorer

.

It's important to make sure your home is toddler-safe. Instead of running around saying "no" every time he touches something that could harm him, put dangerous objects out of his reach and lots of safe fun stuff within it. This will give him a little more autonomy, and you some added peace of mind

.
Take it one step at a time.

Every time you do something for your child, do it slowly and let him watch careful, so that he learns how to do it by himself. So if you are helping your child wear his socks and shoes, do it slowly. Let him see how you make him wear the socks. The next time, let him wear the socks, while you help him get his shoes on. Show him how he can tie the laces

.
Allow your child to take the lead, even if his decisions seem strange.

If, for example, your 5-year-old insists on wearing heavy clothes in summer, let him, at some point he'll get overheated and figure out that he was wrong. By allowing him to come to that conclusion on his own, you give him the chance to learn and grow

.
Don't be in a hurry & resist the urge to jump in

.

Don't rush in to do everything for your child. Your child now may be trying to tie his shoelaces himself. You know that you can tie them much faster for him, and you're getting impatient waiting for him to get it right. However, don't interfere and tie them for him. Stand by and watch while he tries to do it himself. If he gets it wrong, you can redo it and ask him if he wants to try again. If not, there's always tomorrow. Don't interfere until he asks for help or unless he gets it wrong

.
Watch.

Soon you would have passed the stage of helping your child with every little task. You could simply be around monitoring him at some level. The more he starts doing things for himself, the more confidence he will start having in his own abilities. This is why you should avoid checking him at every step. Instead of telling him what he is doing wrong; tell him how he can get it right. Often, the difference between raising a child right and wrong is just a way of putting things across to him

.
Help him make lists

. One of the best things you can teach your child is to get him into the habit of making lists of his homework. This will help him complete more tasks by himself and will consequently turn him into a more independent and capable person. You could start out by making the list for him, and as he completes each task, you could make him cross it out from the list

.
When your toddler sees you doing anything interesting e.g.: cooking, cleaning, and he wants to get in there with you and help. When this happens, try to find a way for your child to assist you even in very simple deeds

.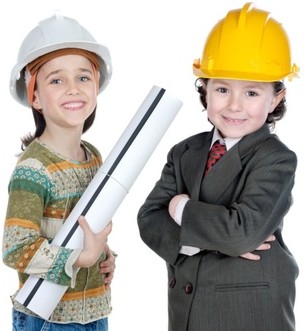 Your Baby checkup
Is my child developing normally?
what are the vaccinations that he should have taken until now?
Generate a report for my baby.
Birthdate *
Track Your Baby Vaccinations
Receive reminders by email for the Vaccination timing
Find Your Baby name
Mohandessin
21 Batal Ahmed Abdel Aziz St, 3rd floor
Telephones
01002195777
01000012400
0233048350
Beverly Hills
Beverly Hills, Building 29 services, behind Super Market Al Mokhtar, floor 1.
Telephones
El Tagamo3
Elegantry Mall, Unit 221
Telephones
01000012800 01000884592
Al Sheikh Zayed
Al Sheikh Zayed - Entrance 2,Downtown Mall - In-front of Spectra ,First Floor - Clinic 113
Telephones